Logpoint SOAR: Security Incident Investigation – Automated
Reduce cyber security risk with automated playbooks that facilitate rapid investigation, containment, and removal of cyber threats

SOAR guides analysts by automatically providing context enrichment, helping increase the efficiency of security operations

Orchestrate security tools and integrations to streamline security processes and automate response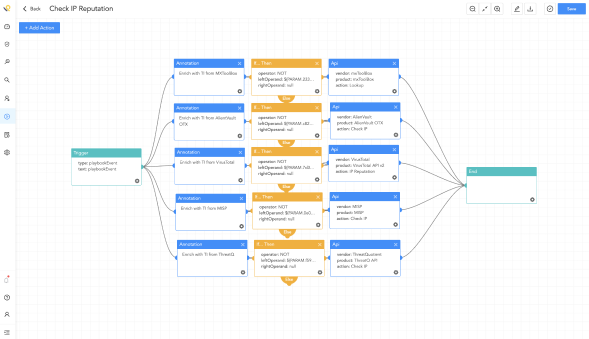 Over 1,000 organizations across 70 countries use Logpoint SIEM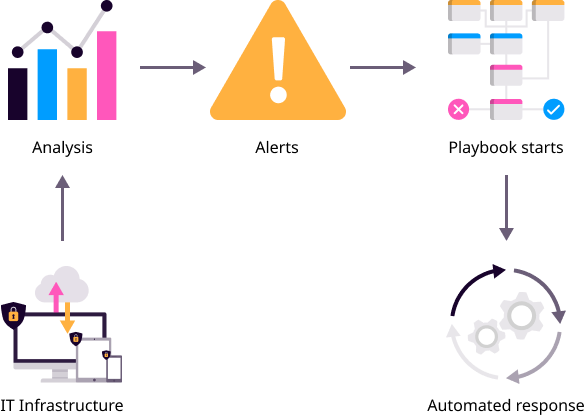 Logpoint SOAR Decreases the Time to Detect and Respond
Security teams are made more efficient by utilizing automated structured workflows for day-to-day tasks.​
​
Logpoint's converged platform ensures that there is direct flow from SIEM to SOAR. Security data and alerts are gathered and prioritized helping analysts identify and resolve incidents fast.
Better Cyber Intelligence
SOAR stores and prioritizes alerts and security data from multiple sources and systems, ensuring that the security analyst and the CISO have all the necessary information for faster detection and response to threats.
Increase SOC Effectiveness and Collaboration
SOAR automatically pulls your cyber incidents and supporting data together in one place and uses playbooks to guide analysts to faster decisions and more efficient SOC team collaboration.
We discovered this program a few years ago and found it to be the greatest alternative. It meets our organization's cybersecurity requirements. One of the advantages of being a Logpoint member is that the customer receives SOAR, a tool that automates the routine tasks of a SOC analysis. SOC analysts no longer need to verify low-level alarms and cleaning records now that SOAR is available. Instead, the SOC analysis may apply critical thinking to tackle difficult issues while SOAR handles the simple ones.
Built-in Playbooks
Both out-of-box and customized playbooks automate standardized detection, investigation and response processes.
Guided Decisions
Logpoint SOAR investigates alerts and recommends a response. Analysts simply approve or execute that decision, making your SOC more productive, even with limited resources.
Quicker Triage Process
Enrichment adds contextual information to the alert, for example from threat intelligence to check whether there is known intelligence on visible indicators or tactics and technical procedures.
Converged SIEM
See how SOAR fits seamlessly with SIEM, UEBA, and more in one consolidated platform. Converged SIEM helps SOC teams combine data sets from multiple sources. Instead of using multiple standalone products, they now have one single source of truth. It is the only unified platform that delivers SIEM+SOAR, UEBA, EDR capabilities and security monitoring of SAP for both enterprises and MSSPs.
Full data integration for automated TDIR
No integration or maintenance required
Out-of-the-box compliance support
Flexible deployment based on your needs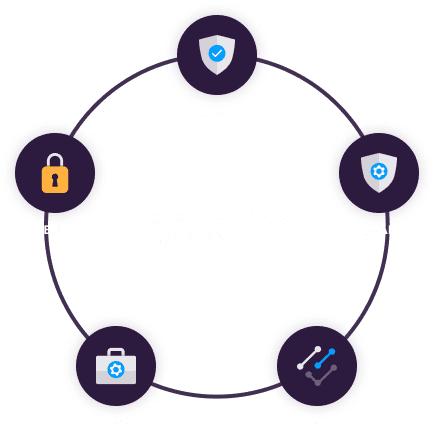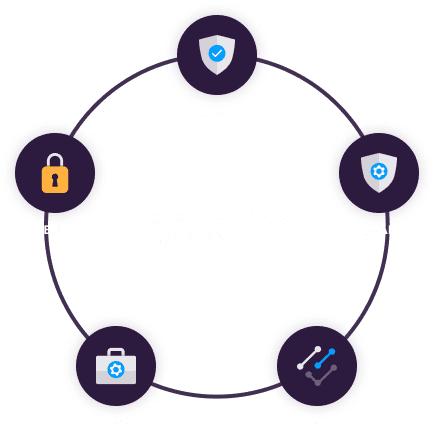 Create Custom Playbooks with Easy Drag and Drop
Logpoint SOAR offers the capability to create your own custom playbooks
with our intuitive drag and drop UI.​
​
In this video, you get a walkthrough of the three steps to creating a new
playbook to help your organization rapidly investigate, contain, and
remove cyber threats.