Detect and Remediate Incidents in Endpoints Quickly With AgentX
Add EDR capabilities to your security operations platform, not complexity to your tech stack.
AgentX, our native endpoint agent, will help you secure your entire organization and reach endpoints you have never thought of before.
Stay on top of your endpoint security with more in-depth detection of malware and faster response to threats by combining AgentX capabilities with SIEM, SOAR and UEBA.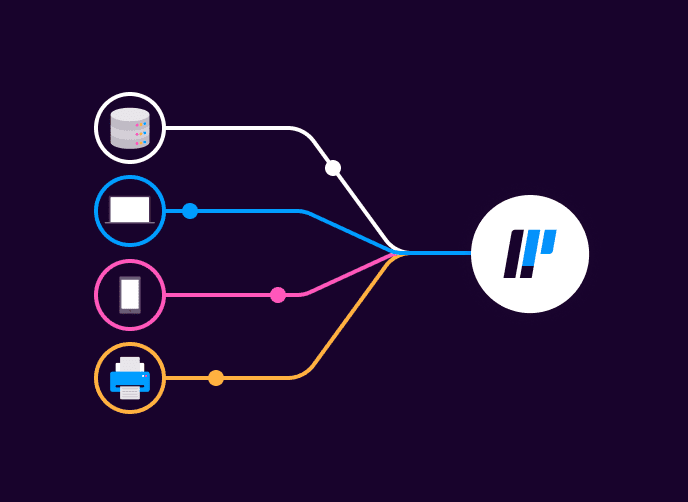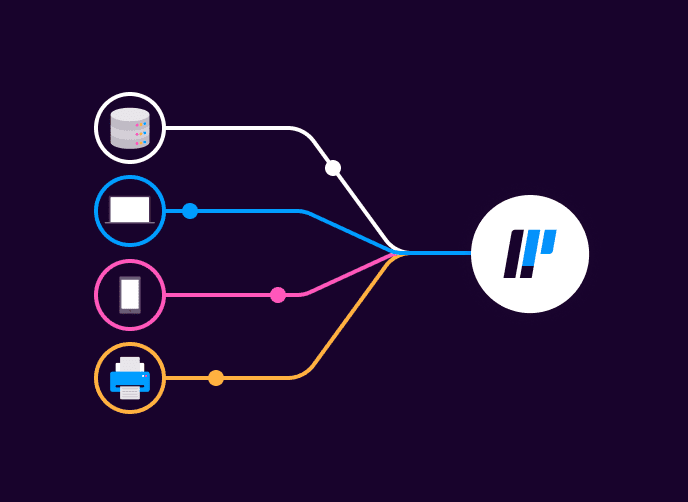 Over 1,000 organizations across 70 countries use Logpoint SIEM
AgentX Accelerates TDIR
AgentX is a feature natively integrated with Logpoint Converged SIEM, bringing EDR (Endpoint Detection and Response) capabilities directly to your platform, with no additional cost or complexity to your tech stack.
Logs and telemetry are transported from endpoints to the SIEM, allowing AgentX to perform automated real-time threat investigation and remediation with SOAR greatly improving observability, investigation and response. 
But you get way more than that from one single platform:
Monitoring system-level behaviors
Endpoint interrogation
Longer data and telemetry retention
Automated threat response and remediation
Comprehensive Endpoint Threat Analysis
When an incident happens, making sense of the endpoint data becomes a challenge. AgentX brings full endpoint observability by collecting logs from endpoints and sending them to the Converged SIEM platform.
It also comes with built-in telemetry enrichment of SIEM+SOAR events and adds further context through MITRE TTP, osquery and policy checks. This gives your team the threat and operational information they need about incidents and more detailed analyses of security issues.

Endpoint Policy Checks for Efficient Compliance Audit
Finding out which events are key for compliance is not an easy task.
AgentX enriches event data with relevant compliance information so you can effortlessly identify PCI violations by querying them in the query interface.
The perfect ally to your compliance team, AgentX runs constant policy checks based on CIS CSC v8. Compliance specialists can then instantly detect when devices enter a non-compliant state.
Admins have total visibility of devices failing to comply with regulatory frameworks such as GDPR, NIS2, and HIPAA.
Reduce MTTR Without Additional Resources
Security analysts deal with an abundance of alerts daily that must investigate and triage, and many are false positives. With all that noise, finding the real threats is not easy.
The longer it takes an organization to react to threats, the more open they remain to them. AgentX improves your security posture by giving more visibility to analysts, reducing the mean time to respond to threats across your IT infrastructure.
AgentX leverages osquery and comes with 20+ ready-to-use playbooks to reduce alert fatigue and improve MTTR. They retrieve contextual information and the state of the endpoints in near real-time for much more efficient investigations.
Converged SIEM
EDR capabilities are included in our consolidated platform. Converged SIEM helps SOC teams combine data sets from multiple sources. Instead of using multiple standalone products, they now have one single source of truth. It is the only unified platform that delivers SIEM+SOAR, UEBA, EDR capabilities and security monitoring of SAP for both enterprises and MSSPs.
Full data integration for automated TDIR
No integration or maintenance required
Out-of-the-box compliance support
Flexible deployment based on your needs