Logpoint – SOC 2 Type II
and EAL 3+
Security of your information and data with Logpoint combines the rigor of SOC 2 Type II compliance with the advanced assurance of EAL 3+ certification, offering a dual-layered approach to cybersecurity. Our commitment to SOC 2 Type II standards guarantees the utmost confidentiality, integrity, and availability of your data, while EAL 3+ certification ensures our systems are robustly evaluated and prepared for emerging threats.
Our approach is not only about safeguarding your information and data but also about creating a resilient and adaptive security environment. This means you get a proactive, predictive security platform that keeps you one step ahead of potential threats. Let's redefine cybersecurity standards. Embrace a partnership where your data's security is our top priority, ensuring peace of mind in a world where digital safety is paramount.
Over 1,000 Organizations Across 70 Countries Use Logpoint SIEM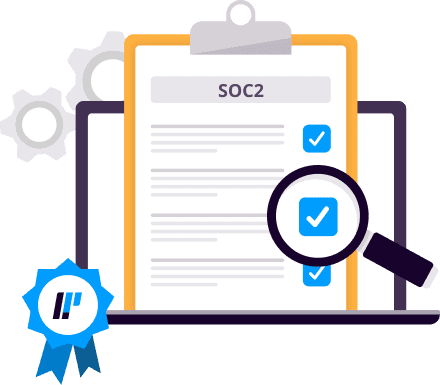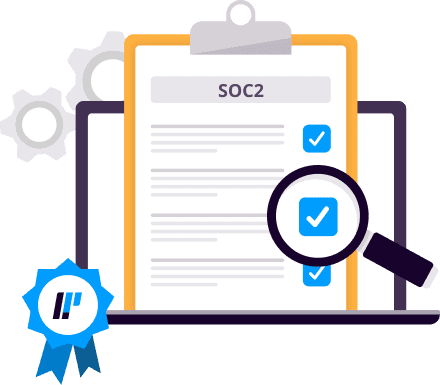 SOC 2 Type II Compliance: A Testament to Trust at Logpoint
Building Unwavering Trust with Advanced Compliance
At Logpoint, our commitment to maintaining the highest standards of data security and privacy in our cloud services is demonstrated through our adherence to SOC 2 Type II criteria. This attestation reflects our dedication to building and sustaining trust with our customers and partners.
What SOC 2 Type II Means for Logpoint Customers
SOC 2 Type II is a rigorous, detailed audit that evaluates how cloud service providers safeguard data and how well those controls work over time. This means our cloud deployment of Converged SIEM provides maximum security with complete customer isolation, data encryption, customer data segregation, and role-based access. Rest assured, your information is safe with us.
Security:
Protecting information and systems from unauthorized access, use, or modification to ensure their confidentiality, integrity, and availability. This includes network and application firewalls, two-factor authentication, and intrusion detection.
Availability:
Ensuring the system, product, or service is available for operation and use as committed or agreed. This criterion focuses on performance monitoring, disaster recovery, and incident handling.

Processing Integrity:
Ensuring system processing is complete, valid, accurate, timely, and authorized. It may not be relevant for all service organizations, but it's crucial for those processing transactions or other data where processing integrity is vital.
Confidentiality:
Protecting information designated as confidential from unauthorized disclosure. This criterion is crucial for companies that handle sensitive data like business plans, intellectual property, internal price lists, and other types of confidential information.
Privacy:
Privacy is Paramount. We are committed to upholding your privacy rights. Our practices for handling personal data are in strict accordance with our privacy policies, assuring you of our unwavering commitment to confidentiality.
Beyond Compliance 
For us at Logpoint, SOC 2 compliance is just the beginning. We are continuously evolving our security practices to stay ahead of threats, ensuring that your data is protected with the most advanced cybersecurity solutions available. Partnering with us means choosing a cybersecurity ally dedicated to maintaining the highest standards of data security and privacy.