Cybersecurity for the retail industry
Protecting customer data
Success in retail today means being an expert in data collection and behavior monitoring as well as merchandising. And that's good news for criminals. Much of the retail customer data retailers collect – debit and credit card numbers, specifically – are targeted by hackers who continue to perfect methods for breaching networks and stealing information undetected. Retailers are in a tricky position because they must keep their services easily accessible to consumers, while securing against threats to customer data.
When a retailer experiences a data breach, you have two very major concerns: the impact it will have on your customers and the fallout your business will face as the result of lost revenue, reputation erosion and potential fines related to regulatory noncompliance.
Logpoint for PXP Solutions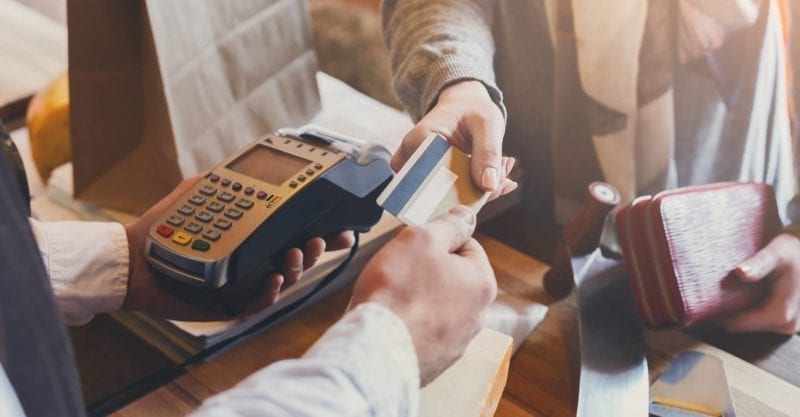 Logpoint for retail cybersecurity
By monitoring and correlating from a common language, Logpoint provides a simple, transparent view into business events. It also delivers the accountability and manageability that security events need to assure not only that regulatory compliance requirements are met in terms of securing retail customer data, but that these events can be handled efficiently.
Logpoint monitors the key system objects and components found in any enterprise, including networking equipment, servers, applications and databases.
File Integrity Monitoring (FIM) is a key element in an effective cybersecurity solution. The importance of FIM lies in its ability to both being suitable for audit purposes, change monitoring, as well as to mitigate user-based threats.
With Logpoint's native FIM features, you will always be in control of your sensitive assets and get alerted whenever a new directory or file is created, deleted, renamed or altered in its content.
Download the Logpoint File Integrity Monitoring brochure to learn more:
Cybersecurity threats in retail
The retail industry includes brick-and-mortar retailers, online shops or retailers who are both. Based on the type of retailer, the cybersecurity threats in retail are seemingly different. When it comes to e-commerce sites, the most common breaches involve hacking the web application, whether through denial of service (DoS) attacks or stolen credentials from customers as part of phishing attacks.
Traditional brick-and-mortar retailers deal with attacks of a different type – the installation of skimmers inside ATMs or gas pump terminals, for example. While small retailers are typically easier victims and suffer more attacks, larger retailers shouldn't take the matter lightly either.
Let's take a look at how Logpoint can help you approach and remediate threats to retail cybersecurity.
User activity monitoring
User Activity Monitoring has long been the cornerstone of any efficient defense strategy. By design, Logpoint provides analysts with an intuitive and powerful tool to identify malicious activities, create alerts, dashboards, and reports so they can get an overview and counteract immediately. Primarily for data privacy and regulations, user activity monitoring focuses on activities associated with file access. Logpoint can monitor this using native object access audit records. Additionally, Logpoint's FIM application monitors any access attempts to privileged file share systems and provides information on the type of access and the actions performed in the file. Additionally, the original and the altered checksums can also be compared to better understand access behavior.
Example
Identifying threat indicators associated with an executed malware payload
Logpoint's FIM is an effective tool to monitor the creation of new files or change in file's extension indicating malware payload execution. The hash value given by the Integrity Monitor can be compared to the Virus total database, identifying the associated threat.
Spotting and tracking unauthorized network or systems access
Logpoint enables you to detect any suspicious and/or unauthorized network behavior such as connection attempts on closed ports, blocked internal connections, connections made to known-bad destinations, requests initiated from untrusted zones, suspicious system access and many more.
Example
Threats in higher privilege systems