What is SOAR and why do you need it? Mid-sized businesses mistakenly think that a SOAR solution is out of their league. SOAR—a Security Orchestration, Automation and Response system—may be what your cybersecurity strategy actually needs most.
Usually, security-conscious enterprises have installed several, best-in-class cybersecurity solutions to protect the organization from threats and vulnerabilities. These products work great. But they don't necessarily work together. And that's a problem. Here's why.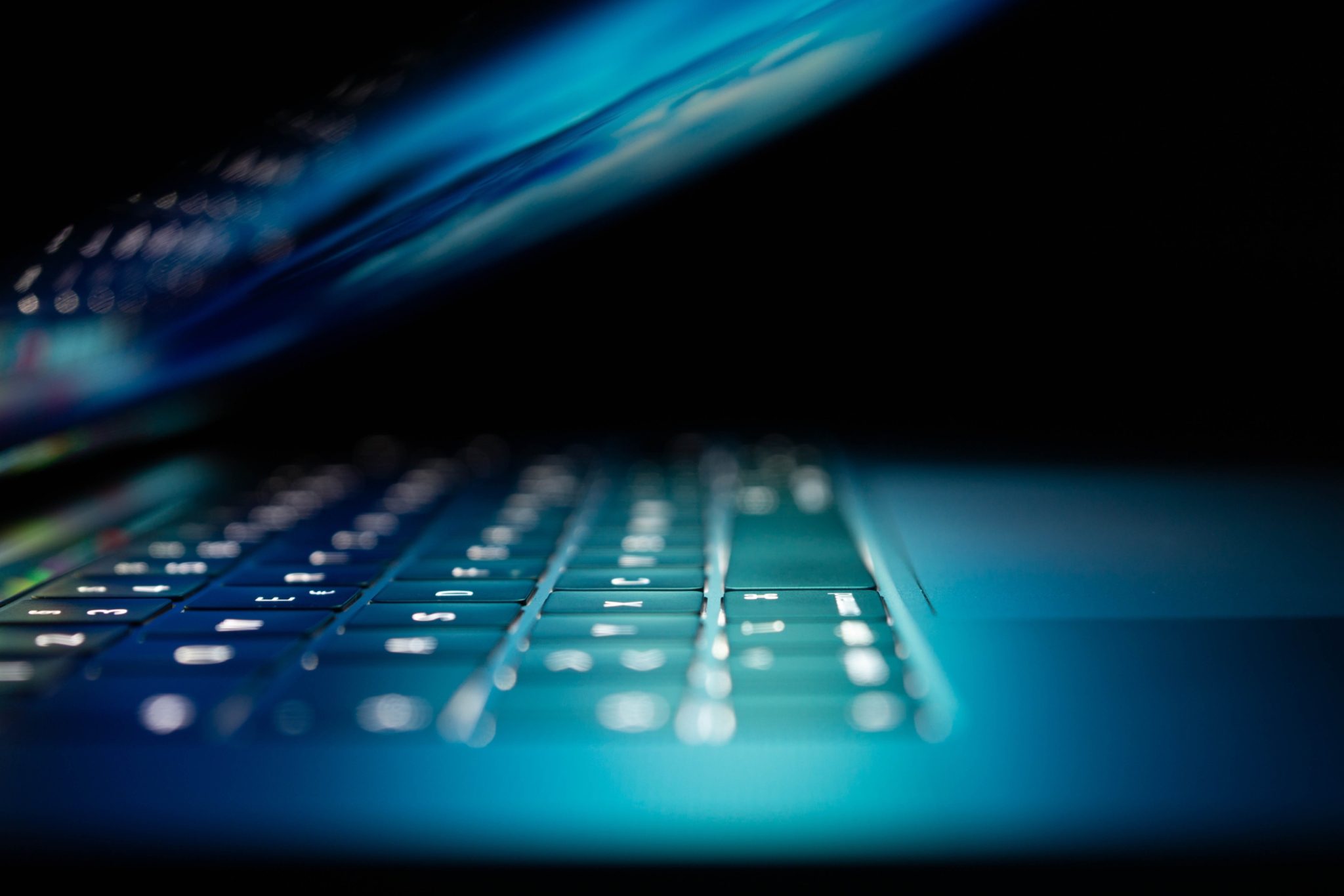 First, the sheer volume of threat data can be overwhelming, as each cybersecurity system in the enterprise generates data and alerts for the security team to handle. Typically, thresholds are set very low to assure no suspicious activity slips through. As a result, numerous false alerts are generated because the slightest variance or irregularity triggers an event that must be investigated and resolved.
Second, is the time and skill required to respond to alerts. SOC teams say it takes them too long to investigate all the alerts they get from their different security systems. Even when alerts and security data are logged in a central SIEM, it's up to security analysts to correlate and analyze the disparate data, which requires specialized skills and time. Security teams fall further behind every day and they're stressed out about it.
This is precisely where SOAR technology can help. SOAR brings order and efficiency to cybersecurity chaos, helps security teams focus on what matters most, and guides them quickly to the most effective response.
SOAR definition – What is SOAR?
Security Orchestration, Automation and Response (SOAR) is an automated system that collects, analyzes and prioritizes alerts and security data from many sources and systems, so security teams have all the contextual information and intelligence they need for rapid detection and response. SOAR uses workflows and playbooks to automate repetitive tasks, to assure consistent threat analysis, and to guide security analysts to the right decision.
How does SOAR work?
SOAR applies orchestration and automation technologies to reduce cyber risk and to improve SOC efficiency and SOC effectiveness.
First, SOAR collects all cyber incidents and supporting data together in one place, where it stores, analyzes, and correlates the disparate data into contextual threat intelligence that is available to the entire security team. SOAR systems collect the bulk of the data from your SIEM and also from other security products that are not connected to the SIEM. As a result, security analysts and CISOs have a complete and coherent picture of the threats they face, and the necessary information to respond to them. SOAR systems intelligently prioritize alerts so security teams can focus their resources effectively.
Second, SOAR speeds response by fully automating investigation workflows and by guiding security analysts to the right response via pre-defined playbooks. SOAR takes on the heavy lifting so security analysts no longer need to spend time on manual investigation methods or to rely on individual analyst knowledge that is undocumented and unavailable to the rest of the SOC team. All the information is front-and-center, along with recommended decisions on how to act.
SOAR at a glance
SOAR automatically investigates alert data from SIEM and other security systems and recommends a response. Analysts simply approve or execute that decision, greatly increasing SOC productivity, even with limited resources.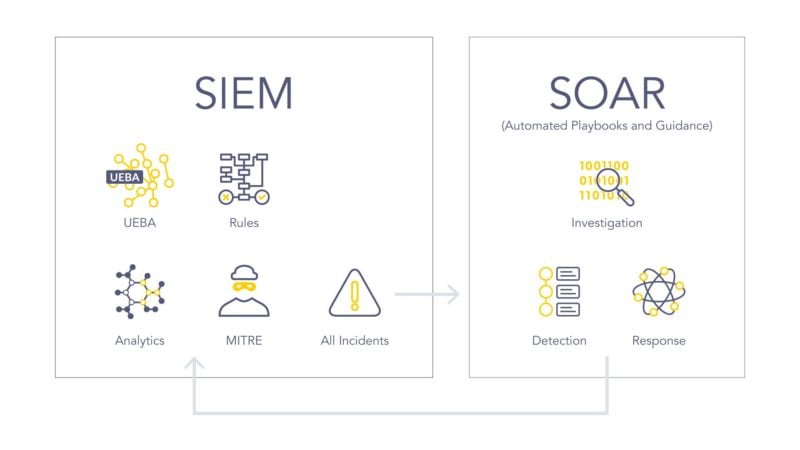 Why do we need SOAR?
SOAR solutions automate and improve your ability to rapidly detect, investigate, respond and report on every cyber incident.
Even the biggest SOC teams will admit that without automation and threat intelligence, it takes too long to correlate and investigate all the alerts and security data they get. All the more-so for mid-sized organizations who have limited cybersecurity resources. Numerous alerts can't be handled in a timely fashion and many fall through the cracks completely, leaving security teams with growing backlogs and lots of stress. Alert fatigue continues to drive high rates of security analyst attrition, which makes it difficult to hire and retain people with cybersecurity skills.
Meanwhile, your organization is constantly under the threat of cyberattack.
When data from various security systems is collected and managed in siloes, each system generates alerts in its own specific area, unaware of alerts being generated by other systems. This lack of integration makes it extremely difficult to detect complex multi-vector threats and difficult to remediate them - even with the best equipment. Also, without correlated and contextual threat intelligence to act upon, you will never get a coherent and accurate picture of the attacks you are experiencing and your success in thwarting them.
Why doesn't every enterprise have SOAR?
Why doesn't every enterprise use a SOAR solution you might ask? The answer lies in size and security resources available to the organization.
Conventional wisdom says that SOAR solutions are only for large companies with big SOC teams, generous security budgets, and lots of skilled analysts. Why? Because to implement SOAR, you need to establish workflows and playbooks that the system can automate and use. This level of expertise and preparedness is usually found in big companies with large and experienced SOC teams. The up-front preparation needed to implement a SOAR solution was a barrier for many mid-sized businesses – until now.
Today, Logpoint SOAR provides an innovative security orchestration, automation and response solution that brings cybersecurity efficiency and effectiveness to mid-sized businesses. Seamless coupling with our SIEM and open APIs, make SOAR highly accessible and affordable to any organization.
We've built in a complete set of detection, investigation, and response playbooks to help mid-sized businesses automate standard processes right away and customize easily as needed. In addition, Logpoint users and partners share playbook knowledge to assure best practices are used to detect, investigate and respond to threats.
The barriers have been overcome. Now, mid-sized enterprises can also SOAR.
Why your business needs a SOAR tool
SOAR solutions are used to create business value for organizations by helping them reduce cybersecurity risk and improve operational efficiency.
Reduce cybersecurity risk
Detect complex threats accurately and quickly
Reduce investigation time and accelerate resolution
Reduce the risk of human-error through automation
Increase SOC effectiveness
Improve SOC team collaboration with threat intelligence available to all
Guide security analysts to the best response
Assure consistent threat response through automated alert prioritization and playbook guidance
Learn from the best-practice responses recommended by SOAR playbooks
Improve SOC efficiency
Automate repetitive tasks to reduce workload
Automate detection and resolution of false positives.
Reduce manual methods and reliance on undocumented skills
Precautions when adding SOAR
While standalone SOAR solutions are available, they can be expensive and time consuming to integrate with your SIEM or other existing log management solutions. As mentioned earlier, SOAR solutions require considerable up effort to document workflows and create playbooks for automation. In addition, there is the need to align data, such as user logins and endpoints.
By using a SIEM+SOAR solution like Logpoint, you can avoid these time-consuming preparations. This is especially true for mid-sized businesses who don't have the luxury of ample budgets and plenty of skilled personnel.
To get up and running quickly, look for a SOAR solution that offers out-of-the-box playbooks. Even though playbook responses are best practice, make sure the playbooks can be easily customized to your needs. Pick a SOAR solution that has a simple UI that can be learned quickly. Avoid solutions that require you to maintain multiple user interfaces and logins/passwords.