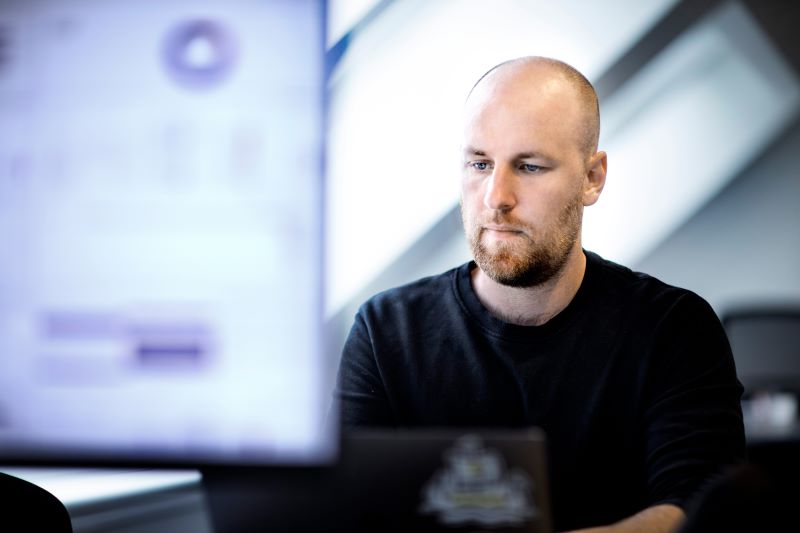 Logpoint SIEM empower analysts with automation, orchestration & response
The increasing sophistication and speed of cyberattacks combined with the global shortage of cyber talent, means security teams are dealing with more alerts, cases and event data than ever before.
Logpoint is the only unified SIEM-SOAR solution that collects, analyzes and prioritizes security incidents to help analysts identify and resolve incidents fast and keep businesses safe.
With built-in detection, investigation, and response playbooks, Logpoint orchestrates critical processes to increase SOC productivity and ensure consistent response.
Cyber Threats
Is your business equipped to
navigate treacherous cyber
waters?
Logpoint SIEM automatically gathers supporting information for each case to that help analysts quickly resolve incidents. In this video our senior presales engineer Jason shows how to detect and respond to malware using Logpoint – from an alert being raised to investigating a case.
Streamline security operations for businesses
of all sizes
Available as SaaS, in the cloud or on-prem, Logpoint combines security information and event management (SIEM) with security orchestration, automation and response (SOAR). Analysts get one out-of-the-box solution for the entire threat detection, investigation and response process.
Precise and consistent analysis and response
Through normalization, correlation and adding contextual information, Logpoint transforms logs into high-quality data, which drives automated investigation and response and minimizes the operational overhead of translating data and alerts between tools.
Work efficiently across tools
Logpoint has out-of-the-box integrations to connect with existing security technologies including endpoint protection, network detection and threat management. Playbooks make it possible to automate parts of the triage, investigation and response.
Save time during incident response
Ready-to-use playbooks for important use cases help guide analysts about which areas of the business to automate. Analysts can easily tailor and add their own playbooks to meet specific business processes and get up and running quickly.
Why our customers choose Logpoint
Improve threat
detection
and response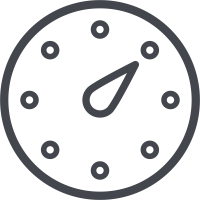 LogPoint helps visualize data and automatically puts it into context, including real-time threat intelligence, so analysts can act quickly and consistently.
Improve
the overall
security posture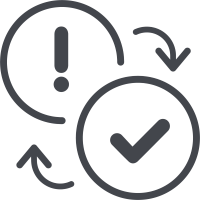 Logpoint SIEM provides compliance for all major regulatory domains such as SCHREMS-II, HIPAA, GDPR, and supports forensic analysis and investigation, making it effortless to present compliance evidence and determine the root cause of the breaches.
Decrease
time to detect 
and respond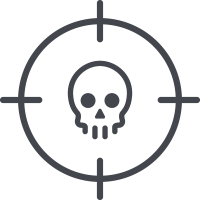 LogPoint helps security teams be more efficient by automating tasks and providing structured workflows for many of their day-to-day tasks.
Fast data
analysis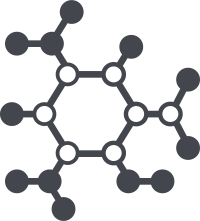 LogPoint normalizes all event logs into a common taxonomy and maps to MITRE to enable fast alert analysis, correlation and incident prioritization.
Reduce
business risk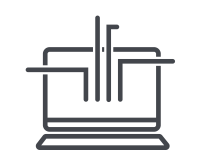 One tool for detection, investigation and response ensures a consistent response to alerts coming from within and outside the network.
Reduce
cyber risk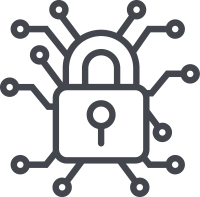 Enriching data with information about users, assets, threats and vulnerabilities, makes data actionable so organizations get insight to make critical decisions.
Test the benefits of Logpoint's
SIEM solution
To learn more about the benefits of our SIEM product
and different download options, book a personal demo.
Trusted by Thousands. Guarding Millions.