While the origins of LogPoint trace back to 2003, the company didn't emerge as LogPoint until 2012. Through a technological and organizational metamorphosis, LogPoint has evolved into a leading global provider of Converged Security Information Event Management and the only European player in the market. And the journey continues.
The origins of LogPoint trace back to 2003, when the company was established as an IT security consultancy company in Copenhagen, Denmark, specializing in cybersecurity and vulnerability management. While growing within its original focus areas, the company recognized a growing market demand for advanced log management software.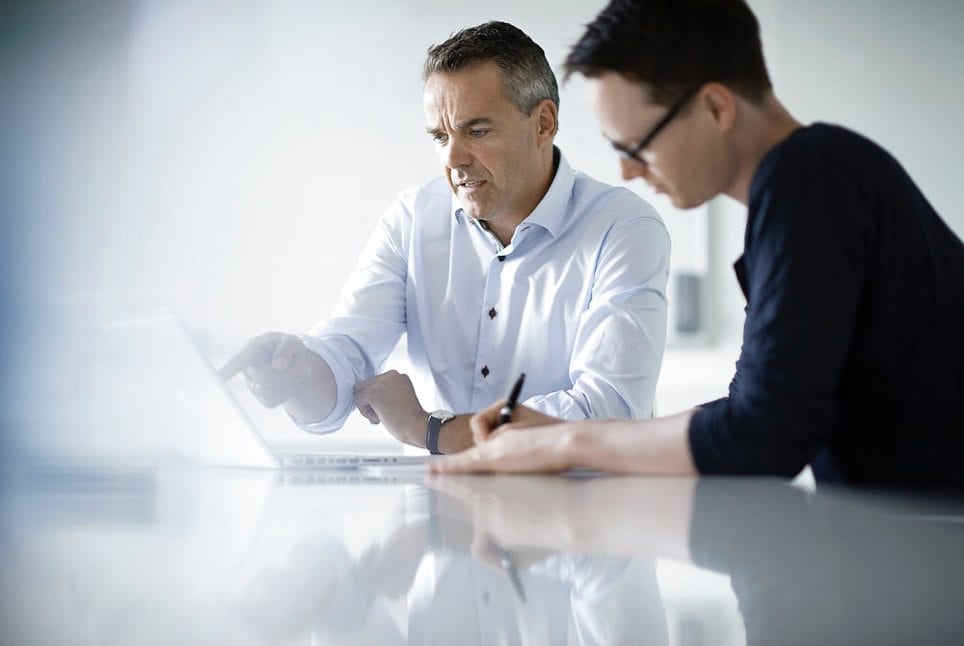 Acquisition of Immune
As a response, in 2008, under the leadership of founder Soren Lautrup, the company acquired Immune, a university-based startup. The acquisition added the LogEx log management solution to the product portfolio and prompted rapid development in a direction that would shape the company's future.
As the demand for a more capable log management platform increased, the product continued to evolve. Additional technology resources were added with the establishment of a fully-owned development center in Kathmandu, Nepal. This led to the launch of the first Security Information Event Management (SIEM) solution named LogPoint in 2009.
Jesper Zerlang joins as CEO
In 2009 Jesper Zerlang joined as CEO. In partnership with Soren Laustrup, he guided the company's continued growth and organizational development, successfully proving the LogPoint SIEM solution in the Nordic marketplace.
Over time, SIEM requirements increased in complexity, and data volumes grew exponentially. Consequently, it was decided to abandon the original technology platform and re-think the fundamental approach to SIEM. The result was a radical clean-slate, big data, NoSQL, second-generation design introduced to the market in 2012 as LogPoint version 5.0.
LogPoint
Following the 2012 re-birth of the LogPoint SIEM solution, the company changed its name to LogPoint and embarked on a journey of transformative growth focused on SIEM. A partner-based business model was introduced, and a rapid market expansion was initiated, moving LogPoint into the major European markets.
LogPoint added more than 150 customers from 2012 to 2014 where the Danish venture capital firm DICO provided seed funding. This enabled LogPoint to grow from a solid Nordic presence to a full European operation with new offices in Stockholm, Munich, Paris, and London.
Achieving EAL certification
In 2015, the LogPoint SIEM solution received the ultimate quality approval, as it achieved an EAL3+ certification in cooperation with Boeing Defense, Space & Security. The certification enabled LogPoint to pursue high-end markets such as defence, security and law-enforcement organizations and critical infrastructure providers.
As an extension of the partner-based business model, and to address the growing requirement for managed security services, LogPoint launched the MSSP-enabled version 5.5 of its SIEM solution in 2016. At the same time, LogPoint caught the attention of key industry analysts, and in 2017, LogPoint soared into the top ranks of Gartner Peer Insights reviews - and has remained there ever since.
USA and UEBA
To fuel further growth, U.S.-based venture capital firm, Evolution Equity Partner provided series A funding in 2017. Backed by the specialist cybersecurity investors, LogPoint in 2018 introduced next-generation technologies like user and entity behavior analytics (UEBA) based on advanced machine learning. LogPoint entered the North American market with its Boston office serving as a bridgehead for US market expansion led by Soren Laustrup.
In December 2018 LogPoint was included in the prestigious Gartner Magic Quadrant for SIEM as the only new entrant in the quadrant. In April 2019, the circle was completed as LogPoint was named a Gartner Peer Insights Customers' Choice for Security Information and Event Management based on reviews by Cybersecurity professionals.
SAP and Business Critical Security
In 2020, LogPoint acquired the Munich-based company agileSI, a world-leading SAP security solution, from Orange Cyberdefense. As a result, the technology enabling the full integration of security data from the SAP platform into SIEM solutions was rebranded as LogPoint for SAP and ultimately integrated into the Logpoint technology platform as Logpoint Business Critical Security (BCS).
Also, in 2020, LogPoint raised additional capital to fuel global growth. In a series B funding round led by the Germany-based growth equity investor Digital+ Partners (Now Yttrium), with significant participation from existing investors, LogPoint raised $30m. With the Series B investment, LogPoint has raised a total of $42m.
Introducing SOAR
In 2021 Logpoint 6.8 was EAL 3+ re-certified in collaboration with French defence company  Nexter Systems and subsequently approved for processing of SECRET-level classified information by the Danish Defence Intelligence Service. To this date, Logpoint is the only SIEM provider certified to the EAL 3+ level required by NATO to process classified information.
Through the acquisition of Tel Aviv-based SecBI, a disruptive player in automated cyber threat detection and response, Logpoint added SOAR to the technology stack, to further deliver on the company's mission to advance cybersecurity innovation. Tel Aviv became the 8th Logpoint location, following Copenhagen, Kathmandu, Stockholm, Helsinki, Munich, Paris, London, and Boston. In addition, Logpoint has R&D partnerships in Prague and Istanbul
Summa Equity becomes a majority stakeholder
In 2023 Scandinavian Private Equity fund Summa Equity acquired a majority stake in Logpoint to create the platform for building a European cybersecurity powerhouse, as an alternative to the dominating US vendors. The acquisition builds on Summa's proven track record of incorporating the UN Sustainable Development Goals (SDGs) framework in shaping the value creation strategy to drive long-term value
Today the company serves more than 1.000 customers, and Logpoint has become a leading provider of Security Operations solutions, incorporating advanced analytics, ML-driven alert prioritization, industry-leading behavioural analytics, automation of investigations, remediation and response. Combined with a remarkable ability to scale and a unique time-to-value proposition.
The journey continues.