Eliminate
the SAP security
blind spot
SAP can be considered the digital heart of organizations, but do you have the means to protect your SAP systems from fraud and cyberattacks?
Encompassing the entire intellectual property of an organization, SAP is serving as the core system behind every aspect of business operations. SAP is often not included in the centralized security monitoring solution, leaving organizations vulnerable and exposed to the extensive risk of cyber threats despite its central role. Considering that 77% of global transactions touch an SAP system, protecting it against cyber-attacks is vital.
Contact Logpoint
Learn how to protect your SAP systems
Bridging the gap between SAP and SIEM
SAP is possibly the most critical application in an organization, but it is not usually part of the centralized security monitoring of the organization. Often, logging events in SAP are turned off or not integrated with the rest of the security operations for the organization because it generates too much data, or the output is difficult to comprehend and act upon. Unfortunately, this results in critical SAP security data being unavailable and ultimately a blind spot for your security operations center (SOC), making it challenging to detect and quickly respond to fraud and threats within SAP.
An integrated security operations platform monitors all IT infrastructure, and with Logpoint for SAP, organizations can centralize SAP security monitoring for complete visibility in their SAP system. Logpoint for SAP makes SAP events easy to understand for Security Analysts, who can instantly investigate and act on threats towards your business-critical operations.
Logpoint for SAP integrates complex and detailed SAP data into the centralized SIEM solution. Enrichment of data from various sources provides complete security monitoring insight throughout the entire infrastructure and strengthens threat detection by enabling event correlation and incident response. In other words, organizations can now reap the full benefits of SIEM to effectively and proactively respond to threats within SAP, protecting their business, brand and customers from severe damage.
Eliminate the SAP security blind spot
Combining your SAP solution with SIEM gives near real-time monitoring of SAP events and information. so organizations know what's happening with their SAP data
Automate and save time
SAP operations teams can save time with ready-to-use controls, checks, dashboards and reports to automate the monitoring of SAP system compliance or maintenance
Increase
cybersecurity
Logpoint for SAP sends alerts for any suspicious activity, making it easy for security analysts to detect potential issues and quickly put a stop to any cyberattack
Centralize security monitoring
By integrating SAP into SIEM, organizations can monitor and track the entire IT environment, from SAP to IT infrastructure to cloud applications, increasing cybersecurity
Continuous and automated audits
Logpoint for SAP analyzes and monitors SAP information and events so you can continuously audit the system and automatically create reports.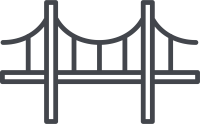 Works
with any SIEM
Logpoint for SAP is a bridging technology that makes it possible to integrate SAP with any of the leading SIEM providers, including Logpoint, Splunk, ArcSight, LogRhythm and QRadar.
Kickstart your journey
The discipline of securing your SAP systems can be daunting, but not to worry, we have gathered the essential resources for you to dive into. Explore our content below or contact us to get the conversation started today.