by Nicolai Zerlang, VP Marketing, LogPoint
We are proud to share that LogPoint once again ranks #1 as the vendor that provides the best customer experience in the SIEM industry, according to end-users. These results validate our SIEM and UEBA solution as a market leader, as LogPoint received the highest score among all vendors on both the Customer Experience Score and Value Index which is composed of different metrics:
The perception that our software has a fair cost to value
Business value created by the SIEM
Importance to the customer's professional success with LogPoint
Likeliness to renew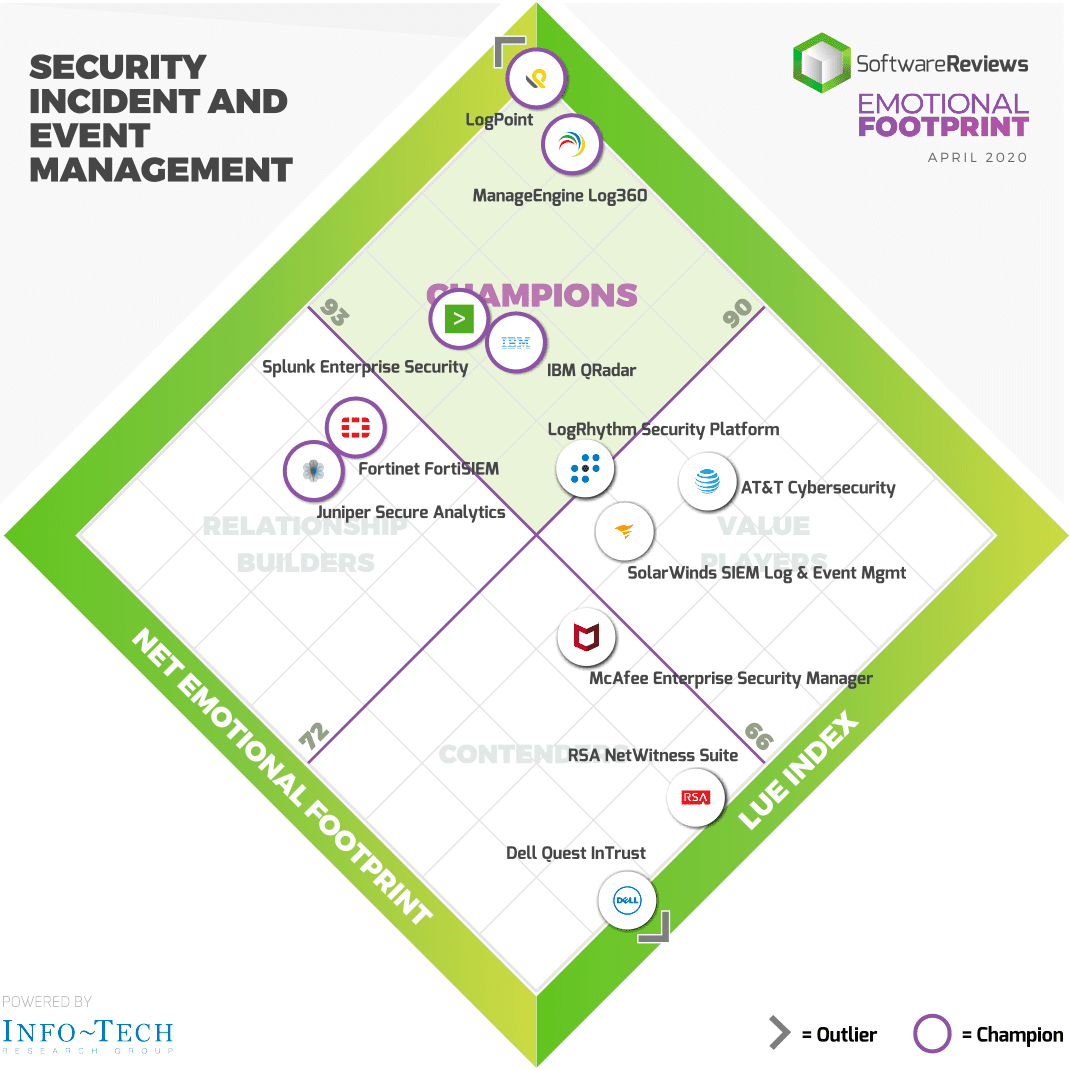 The report provides clear evidence that our customers feel we're easy to business with. It sets us apart from other SIEM vendors and demonstrates our commitment to empowering our customers to succeed.
LogPoint is defined as an "Outlier" among the Champions, meaning that we significantly outperform other vendors in the quadrant, and ranks #1 in the following metrics:
LogPoint is the most caring SIEM vendor
LogPoint is the most effective SIEM vendor
LogPoint has the most client-friendly policies
LogPoint is the most transparent SIEM vendor
LogPoint helps customers innovate more than any other vendor
LogPoint over-delivers more than any other SIEM vendor
LogPoint continually improves more than any other SIEM vendor
LogPoint appreciates Incumbent Status more than any other SIEM vendor
At LogPoint, innovation, providing the best customer experience, and industry excellence lie at the core of our business values.
Measuring what really matters for user satisfaction in the SIEM market
LogPoint SIEM users rate the customer experience as the best in the industry across 12 SIEM providers.
LogPoint is ranked #1 for over-delivering, 25% higher than the industry standard
Across the 12 vendors profiled, "continually improving" is by far the most valued trait and the most differentiating aspect of respondents' relationships with their vendors.
Info-Tech's Software Reviews Customer Experience report attempts to measure qualitative metrics about vendor sentiment. Using thousands of data points, Info-Tech has selected capabilities that have the strongest correlation with satisfaction. Based on this, they created a report based on end-user reviews to rank the overall satisfaction of SIEM solutions within the market. Among the strongest correlations are the metrics; Continually Improving, Inspiring, Effectiveness, and Trustworthiness – all metrics where LogPoint is ranked at the top.
The strongest correlation to satisfaction, whether a SIEM vendor is continually improving, is an increasingly important consideration for customers when selecting a SIEM solution. Security analytics solutions within a modern Security Operations Center or Managed Security Service Provider (MSSPs), becomes increasingly important as data volume and cybersecurity threats increases. At LogPoint, we work closely with our customers, partners and MSSPs, which depend on their SIEM within the SOC every day. This enable us to continually improve capabilities and customer experience to meet the growing demands and solving real challenges our customers face every day.
When our customers succeed, we succeed. This is why we are incredibly proud of once again having real users rank us # 1 in the Info-Tech's Software Reviews Customer Experience Report.
Download the report:
Learn more about Logpoint