Wir schätzen unsere Kunden aufrichtig
Wir setzen uns leidenschaftlich dafür ein, unsere Kunden zufriedenzustellen. Dazu gehört echtes Interesse an Ihrem Business und der Wille, alles zu tun, damit Sie mit LogPoint erfolgreich sind. Erfahren Sie hier, warum LogPoint-Kunden uns vertrauen und sich für uns entscheiden.
Kontaktieren Sie Logpoint
Kontaktieren Sie uns und informieren Sie sich, warum branchenführende Unternehmen auf Logpoint setzen:
PXP Solutions
With LogPoint, PXP Solutions has a powerful tool in place to ensure alignment with governance, risk and compliance standards.

AP Pension
Dank der Implementierung von LogPoint, AP Pension erfüllt alle regulatorische Vorschriften und verfügt gleichzeitig über wertvolle Einblicke in den gesamten IT-Betrieb.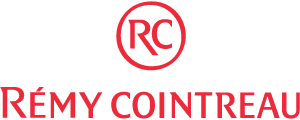 Rémy Cointreau
Delivered as a Managed Services solution, the LogPoint solution provides Rémy Cointreau with full log visibility and management at a predictable cost.
Computerome
By providing easy access and overview for administrators, auditors and regulators, LogPoint helps support the tough compliance requirements at Computerome.
Gesundheitswesen & Pharmazie
Region Värmland
By logging medical record views, LogPoint has enabled Region Värmland to ensure patient data confidentiality and integrity.
Gartner Magic Quadrant for SIEM
Neben der Anerkennung der Gartner Peer Insights ist LogPoint auch stolz darauf, als Visionär in den Gartner Magic Quadrant für SIEM 2020 aufgenommen worden zu sein.
Laden Sie den Gartner Magic Quadrant Report für SIEM 2020 hier herunter, um zu erfahren, warum sich führende Unternehmen für LogPoint entscheiden: