New partnership helps organisations take a strategic view of technology deployment and bring benefits above and beyond compliance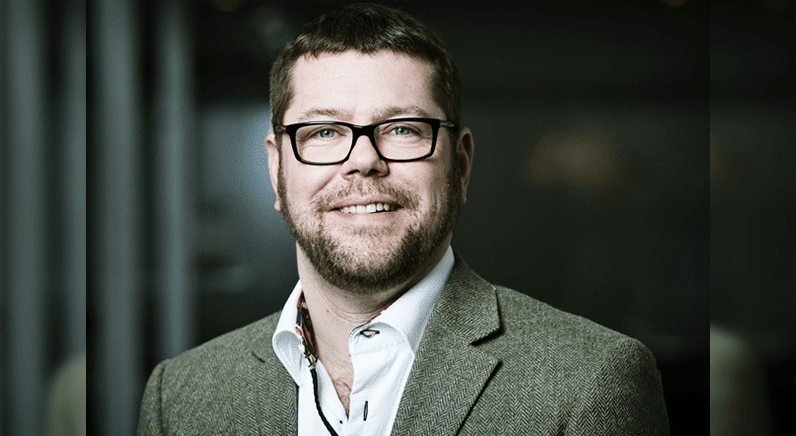 2 August 2016 – LogPoint, the first European provider of SIEM-technology, is alleviating businesses' concerns surrounding compliance and transforming how businesses use the technology to deliver additional value far beyond compliance. To extend the reach of SIEM technology, it has partnered with leading technology distributor Exertis, experts in the B2B, mobile and retail markets. The newly signed exclusive UK distribution agreement will provide resellers with detailed knowledge of the technology's intelligent applications, in addition to detailed pre and post sales and installation support.
The new partnership highlights LogPoint's continued growth outside of Scandinavia by providing the European market with an intuitive and cost-effective SIEM tool. LogPoint is the only European SIEM accredited to the premium EAL3+ NATO standard and works with any network and software product. It includes a wide range of out-of-the-box reporting templates, as well as easy to manage dashboards and a scalable architecture, battling the stereotype that SIEM is expensive and complex to use.
Graeme Stewart, Managing Director of LogPoint UK & Ireland states:
"Compliance remains as relevant as ever, and although the UK has voted in favour of a Brexit, existing and upcoming regulations such as GDPR will still affect companies looking to trade with European organisations. In this context, SIEM is more pertinent than it's ever been. Capitalising on Exertis' service and sector expertise, we're confident we will help transform the way a number of businesses perceive and utilise SIEM technology."
Graeme Stewart continues:
"For years SIEM has been viewed as an expensive, difficult to use tool; we want to help firms realise that this doesn't need to be the case and drive greater adoption. We want companies to take a strategic view of technology deployment, one where SIEM can provide compliance as standard but also ROI across the board. This partnership will provide the boost needed to help us to achieve this."
Gareth Bray, Head of Commercial for Enterprise Solutions at Exertis, states:
"LogPoint complements our existing portfolio of networking and network security solutions, giving our partners a new and exciting proposition.

LogPoint's incredible leading technology, combined with a disruptive cost, means we can offer a genuinely compelling alternative to other SIEM applications. Combined with Exertis' full services wrap, including scope, design, proof-of-concept, training, installation and 24/7 support, we can ensure our partners have a complete offering with assistance at every point of sale."
About LogPoint:
LogPoint enables organizations to convert data into actionable intelligence, improving their cybersecurity posture and creating immediate business value. Our advanced Modern SIEM, UEBA and Automation and Incident Response solutions, simple licensing model, and market-leading support organization empower our customers to build, manage and effectively transform their businesses. We provide cybersecurity automation and analytics that create contextual awareness to support security, compliance, operations, and business decisions. Our offices are located throughout Europe and in North America. Our passionate employees throughout the world are achieving outstanding results through consistent customer value-creation and process excellence. Don't just take our word for it, our more than 600 customers agree. Check out our 98% customer satisfaction rating. We scored extremely well in the Gartner Peer Insights review for Security Information and Event Management (SIEM) and received a Silver Award in the Gartner 2017 Customer Choice Awards. With more than 50 certified partners, we are committed to ensuring our deployments exceed expectations.