Trusted by Thousands. Guarding Millions.
Trusted by Thousands. Guarding Millions.
Replace your existing cybersecurity solution
with Logpoint
Up and
running fast

Our onboarding and implementation process makes cybersecurity available to you in a matter of days.
Continuous
improvements
Stay agile with updates to solution capabilities, detection, and response. Keeping you future-proofed against emerging threats.
Compliant
and secure

Logpoint is compliant with the strictest data privacy regulations, including GDPR, CCPA and SCHREMS-2.
QRadar vs. Logpoint
Compare directly, like for like!
| | QRadar | Logpoint |
| --- | --- | --- |
| Flexible deployment options | | |
| Classic SIEM data analytics and real-time monitoring | | |
| User and entity behavior analytics | | |
| Native security automation, orchestration and response | | |
| Out-of-the-box integrations | | |
| MITRE ATT&CK framework mapping and contetn | | |
| Data privacy and adherence to Schrems II | | |
| Unified SIEM, SOAR, UEBA and BCAS* platform | | |
| Native SAP security support | | |
| NATO EAL3+ Certification | | |
| Predictable pricing model | | |
Logpoint Converged SIEM helps SOC teams combine data sets from multiple sources. Instead of using multiple standalone products, they now have one single source of truth.
Converged SIEM is the only unified, cloud-based platform that delivers SIEM+SOAR, UEBA, and BCS capabilities as a service directly to enterprises and MSSPs – all from a single plane of glass.
Logpoint Converged SIEM enables you to
Collect and centralize log data
Meet the strictest compliance regulations with ease
Detect the most advanced threats utilizing machine learning
Boost SOC productivity with automated alert triage
Automate the whole detection, investigation, and response workflow with out-of-the-box playbooks targeting the most common security use cases
SIEM+ SOAR, OOTB security
Monitor and solve cases through orchestration and automation (when used with SOAR) helping standardize response
Automate what really matters to accelerate triage and investigation
Ready-to-use normalization transforming log data from different sources into a single language to create high-quality data for analysis
Alert taxonomy. A consistent representation that is mapped to MITRE.
Ready to use playbooks triggered by use cases, other playbooks or by an analyst as part of the lifecycle of a case ensuring repeatable, documented and structured ways of tackling investigation and response.
Use cases. Including, how to tackle phishing emails, ransomware on an endpoint of malicious insiders.
Actions: Such as taking on external systems to drive orchestration.
Integrations: Connecting to external systems that enable Logpoint to collect data from or perform a response action.
Logpoint SOAR is a security orchestration and automation response solution that gathers and prioritizes security data and alerts to help security analysts identify and resolve incidents fast
Logpoint SOAR extends the security team with playbooks that automatically handle low-priority incidents so analysts can spend their time on the most important threats.
Define, prioritize and drive standardized incident response
Monitor and solve cases through orchestration and automation
Automating what really matters to accelerate triage and investigation
SOCs efficient with automatic incident detection and response
Save time and increase SOC efficiency with incident mapping
Automating repetitive tasks
Get up and running quickly with ready to use playbooks
Logpoint UEBA enhances the investigation of unusual patterns in user behavior while reducing time spent on threat hunting. Mitigate risk, damage, and data loss by detecting advanced attacks early.
Enrich log data using information from UEBA's machine learning technology
Empower your SOC team and save valuable time in threat hunting
Use advanced algorithms to extend Logpoint SIEM+SOAR solution and maximize the value of your data
Detect anomalies in internal and external behavior
Peer grouping capabilities providing precision detection and fewer false positives
UEBA runs machine learning. Providing our models with the optimal conditions to detect anomalies
Anomalies are mapped to the MITRE ATT&CK tactics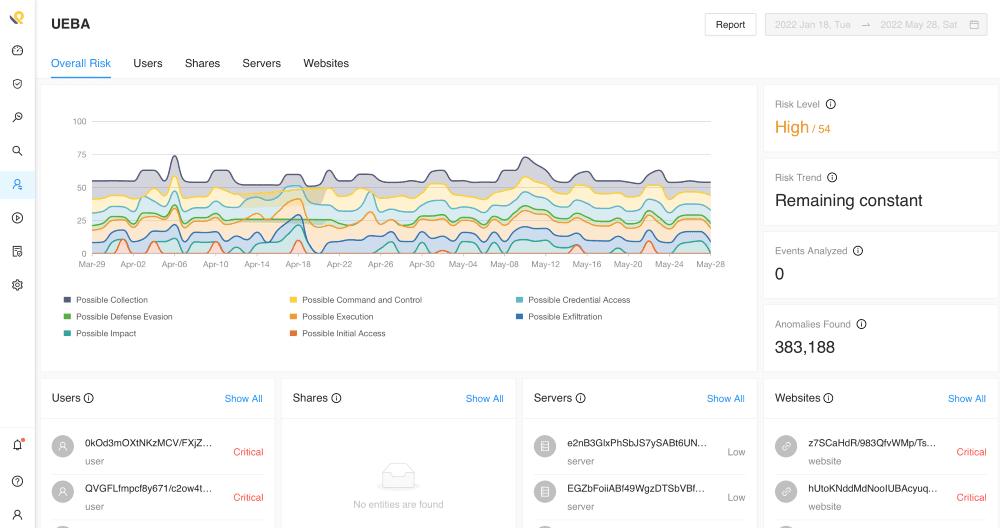 Why our customers choose Logpoint
G2 peer-to-peer reviews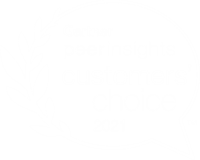 Gartner Peer Insights 2021